As a result of savviness increases amongst consumers, one of the most important things marketers can do to sell their product is to make them stand out on retailers' shelves by using stand up pouches.
One way to accomplish this is with vibrant, appealing packaging that offers additional selling features, above and beyond the products they contain.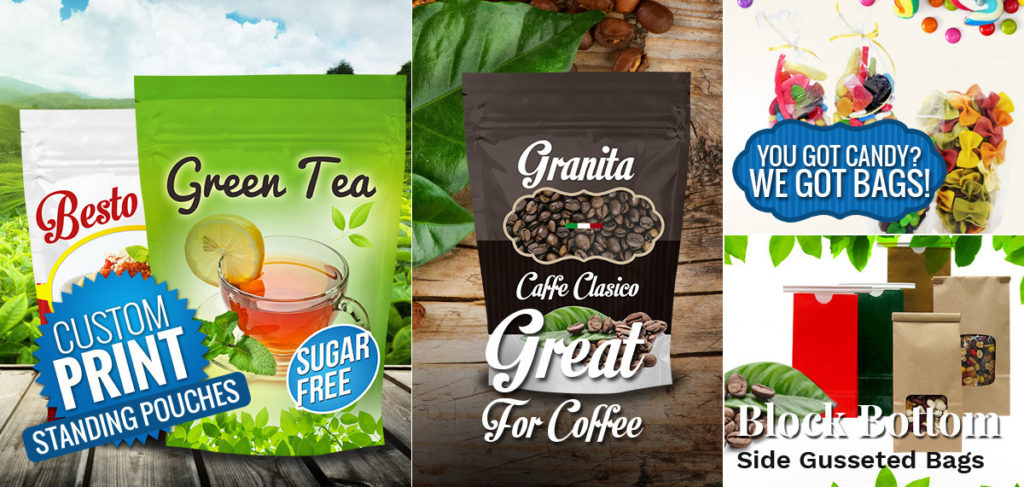 The packaging industry has responded appropriately to these trends. With unique innovations like the stand-up pouch, manufacturers of all kinds of items – from candy to margaritas, coffee to potting soil – can find new ways to catch consumers' attention, without changing anything about the actual product. Take a look at some of the things stand-up pouches offer:
1. Stand up pouches are designed to stand on their own once they are filled with product. Unique gussets on the bottom of the package expand when filled, giving the package a solid base on which to stand. As a result, the pouches are ideally suited for standing on retail shelving so they can be front-and-center with shoppers.
2. Operations professionals love stand up pouches because, when they are empty, they weigh very little and can be stored completely flat. This saves a tremendous amount of resources on transportation and storage costs.
3. The tops of the pouches can be equipped with a hang hole for hanging in a peg display at retail. Larger pouches can also feature a convenient handle, so it is easy for shoppers to carry the product from the store to their home.
4. Because ease-of-use is such an important feature with consumers, pouches can also have tear-notches at the top, which makes it very simple for the user to simply tear off the top when they want to open the bag. Tear notches eliminate the need for an extra tool, like scissors, to open the package.
5. Since most people do not consume whole packages of a product in one sitting, many manufacturers elect to include re-closeable zippers on their stand up pouches. This is an extremely desirable feature amongst consumers who want to keep their products as fresh as possible for as long as possible.
6. Most pouches are made of high-grade laminated plastic that lends itself extremely well to custom printing. As a result, creative marketers can design their package with unique graphics and fonts in bright, vibrant colors that are sure to capture shoppers' eyes.
7. Stand up pouches take up a lot less space than traditional boxes, bottles or cans. Space costs money, whether in inventory or in freight, so stand up pouches can certainly help your "bottom line".
8. Even beverage makers are getting in on the action. Stand up pouches are incredibly durable and feature heat-seals that eliminate leaks. Instead of just opening at the top, pouches can also be equipped with spouts or valves that dispense liquid. And best of all, unlike bottles and cans, nearly every single drop of liquid can be removed from a pouch.
9. For makers of food products that require cooking, stand up pouches are the perfect packaging answer. Tuna fish, for example, can be placed in a stand-up pouch, sealed, then heated. The pouches conduct heat more evenly than traditional cans, so consumers do not have to worry about it being undercooked in some spots and overcooked in others.
10. Marketers who really want to go the extra mile to stand out also have the option of a die-cut stand up pouch cut into whatever shape they want. They can elect to have pouches cut into different shapes, characters, or even their own logo.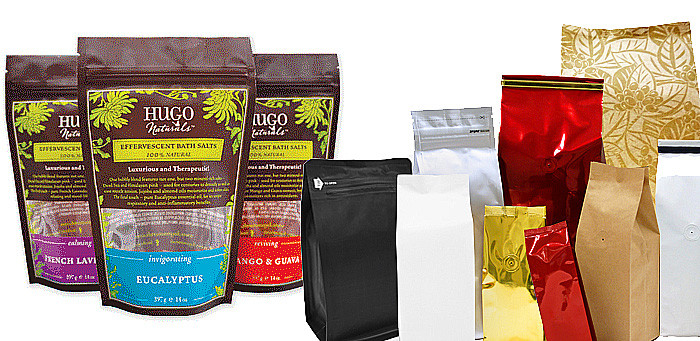 These are just a few of the ways stand up pouches are revolutionizing the retail packaging landscape. From increased consumer appeal to lower total cost, stand up pouches will help your business grow.